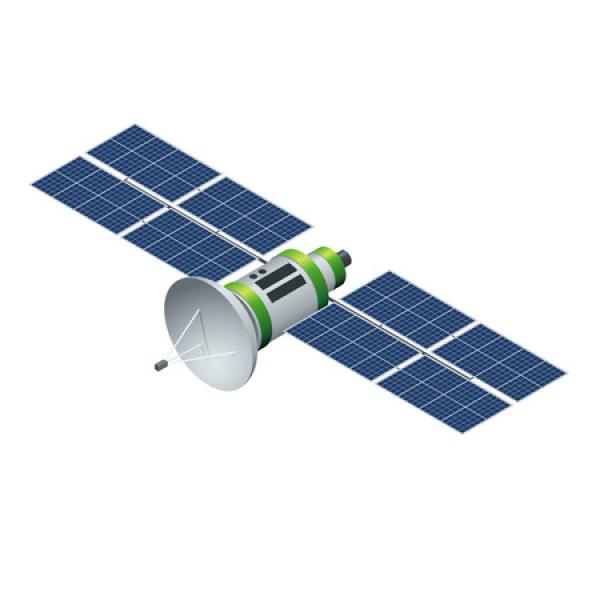 People often compliment the intelligence of a person by calling them a "rocket scientist." But for a certain group of students and faculty at the University of Arizona, that praise is now more literal thanks to the new Applied Research building, which opened on the campus just over a month ago.
The three story, 89,000 square foot building cost $85 million and was built with the purpose of continuing the university's research into space science and related fields of study.
Background
The university began the design-build process back in fall 2019, with groundbreaking occurring in June 2021 and the ribbon cutting taking place April 2023. SmithGroup and McCarthy Building companies served as the design-build partners on the project. Other important development team members included Comfort Systems, Magnum Paving, Dibble Corporation, Sturgeon Electric, Sextant, Colin Gordon, Speedy and Associates, and Martin, White & Griffis Structural Engineers.
A State-of-the-Art Facility
The Applied Research Building is quite innovative in that it's the first in the country to house all research spaces related to the fabrication and testing of satellites in one integrated facility. The facility provides the students and faculty with the unique ability to pair applied research capabilities with state-of-the-art technology and equipment. Meanwhile, it has brought together several interdisciplinary programs under one roof.
One of the goals for the facility is to advance research in optics, space exploration, manufacturing, and other areas while turning those findings into practical real-world solutions. The building is made up of eight key facilities. Here's some more information about these eight components:
Thermal Vacuum Chamber
When nanosatellites are launched into space, they encounter vastly different conditions than they do here on Earth, particularly in regard to temperature and pressure. This chamber can simulate the pressure and temperature conditions found in space, allowing the researchers to evaluate a nanosatellite before it's launched to ensure it's up to the task.
Anechoic Chamber
This nonreflective, echo-free room is built with radio-wave-absorbing material designed to keep sound waves from bouncing. The conditions allow researchers to test satellite antennae for command, control, and data relay performance.
Laboratory for Advanced and Additive Manufacturing
This lab uses state-of-the-art digital fabrication techniques to create complex materials that contain on-demand properties that cannot be achieved using conventional manufacturing methods. This will enable collaboration among multiple other departments within the university.
Imaging Technology Laboratory
This lab is a world-leading supplier of advanced scientific imaging sensors for visible, ultraviolet, and x-ray detection. This technology is often used in the fields of astronomy, satellite imagery, and the manufacturing of electronic devices.
Mission Operations Center
After spacecraft and balloons are launched, they have to be monitored from thousands, or even millions of miles away. This center equips the university with the computers, networks, and software needed to do the job from the building.
The CubeSat Laboratory
This lab is a space where nanosatellites, often called CubeSats, will be fabricated, as will small space instruments. The lab is designed to maximize reliability of space hardware due to the clean environment it provides for assembly.
Space Materials Curation Facility
This facility will house materials that are used to differentiate between natural and artificial objects in the Earth-Moon system. This will include rocket body paint samples, mylar metals, solar cells, and related items used for building and coating satellites and spacecrafts, as well as a representative set of meteorites.
High Bay Facility
With 40-foot ceilings, this facility appears as a warehouse. Instead, it will offer scientists and engineers a place to assemble high-altitude stratospheric balloons, which are used for such purposes as providing weather data and transmitting information on atmospheric pressure, temperature, humidity, and wind speed.
At Construction Protection Systems, we're proud to have played a small part in the development of the University of Arizona Applied Research Building. Stay tuned for more updates from the makers of 1-2-3 Door Shield—the original, reusable door protection system