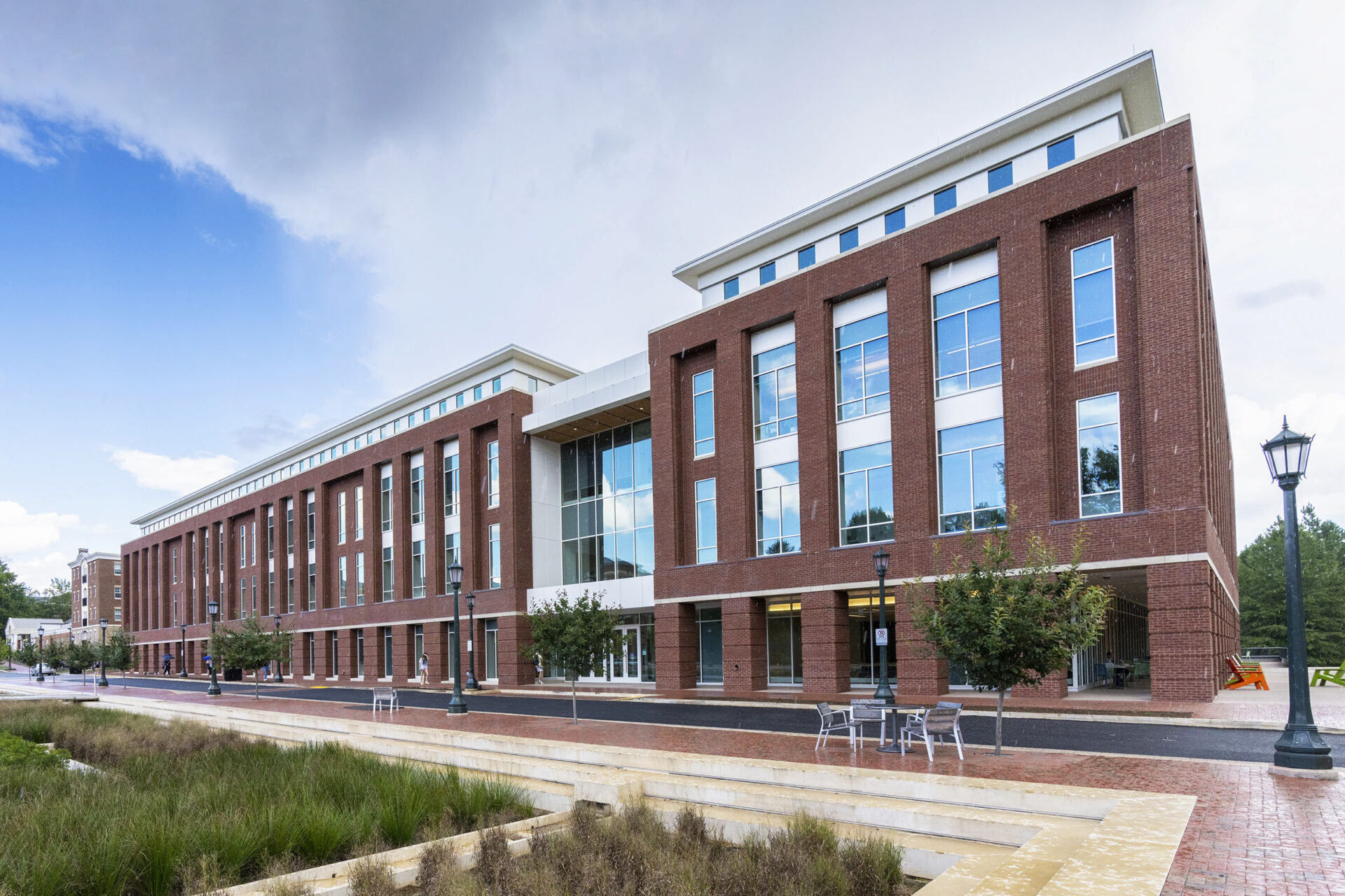 After years of hard work and planning, the 156,000 square foot UVA Student Health and Wellness Center has opened for students and school employees.
The official opening of the four-story building on the University of Virginia's campus was October 15, 2021, marking the end of a project that took seven years to plan and complete.
Development and Design Participants
While there were many people that were integral to the completion of this project, some names that were instrumental in the planning and execution include UVA's Office of the Architect, UVA's Capital Construction and Renovations, as well as VMDO Architects, Duda|Paine Architects and Barton Malow Builders.
Departments/Services
The UVA Student Health and Wellness Center is home to several departments, including Medical Services, Counseling and Psychological Services, the Student Disability Access Center, Health Promotion and Well-Being, and the Radiology and Research department.
Services By Floor
First Floor
Includes the Office of Health Promotion and Well-Being and the Student Disability Access Center, as well as a pharmacy, a teaching kitchen with restaurant-grade refrigerators, a wellness suite for yoga and meditation and two reflection rooms for students to relax in a solitary space.
Second Floor
The entire floor is dedicated to medical services that includes everything from clinical care to preventive services.
Third Floor
Home to the Department of Kinesiology and features laboratories that focus on exercise and sports injury, gait issues, concussions and more. This floor also features a student lounge where students can quietly relax.
Fourth Floor
Houses Counseling and Psychological Services where students can discretely participate in individual and group therapy, drop-in consultations and emergency and crisis services.
The building also houses the Radiology and Research department where X-rays are administered, and research is conducted.
With all these services provided for students, the new building is widely considered one of the top student health centers in the United States.
At Construction Protection Systems, we're proud to have played a small part in development of the UVA Student Health and Wellness Center. Stay tuned for more updates from the makers of 1-2-3 Door Shield—the original, reusable door protection system.