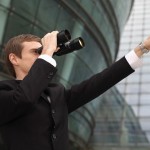 This past year was a great one for Construction Protection Systems and our customers, and we aim to make 2015 even better. Throughout the past 12 months, our products have served a wide range of clients throughout the country, with our 200 series and protector door shields helping to keep costs low for countless projects.
Looking ahead at the coming weeks and months, we have several goals. First and foremost, we want to continue to improve our products and services for our existing clients. You are the ones who have made Construction Protection Systems the success it is today, and we continually strive to improve your experience. You can continue to count on the reliability of our protection shields, and we can't wait to hear about how they aid you in 2015.
Of course, we are always looking to expand our business and reach new clients. Whether you are interested in our services, or you know someone who may benefit from our products, we would love to hear from you. Take some time to browse our site to learn more about our door shields, and as always, feel free to get in touch with us if you have any questions. We are dedicated to providing unparalleled customer service, and a member of the Construction Protection Systems team is always available to provide you with the information and service you deserve.
We are excited for 2015 and all that it will bring, and we hope that you will join us as we continue to evolve and improve the products that we offer. Keep checking back with our blog for all the latest news and updates regarding our door shields!